Make the home screen your own with this feature-packed, innovative and customizable Android launcher apps.
Customize Your Phone's Home Screen
App makers offer an incredibly diverse array of options to customize your Android phone, with launchers ranging from minimalist skins to those that put an explosive array of color on your smartphone. A good launcher can give your phone a total makeover, from changing the look and feel with different icons and themes, to adding new functionality such as smart folders and search assistants. The Pixel 3 may have refreshed the stock Android home screen experience last fall, but there's more than one launcher for your phone. Here's a closer look at some of the best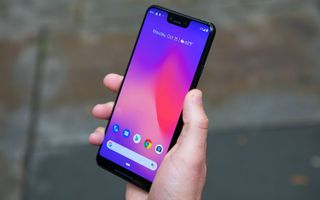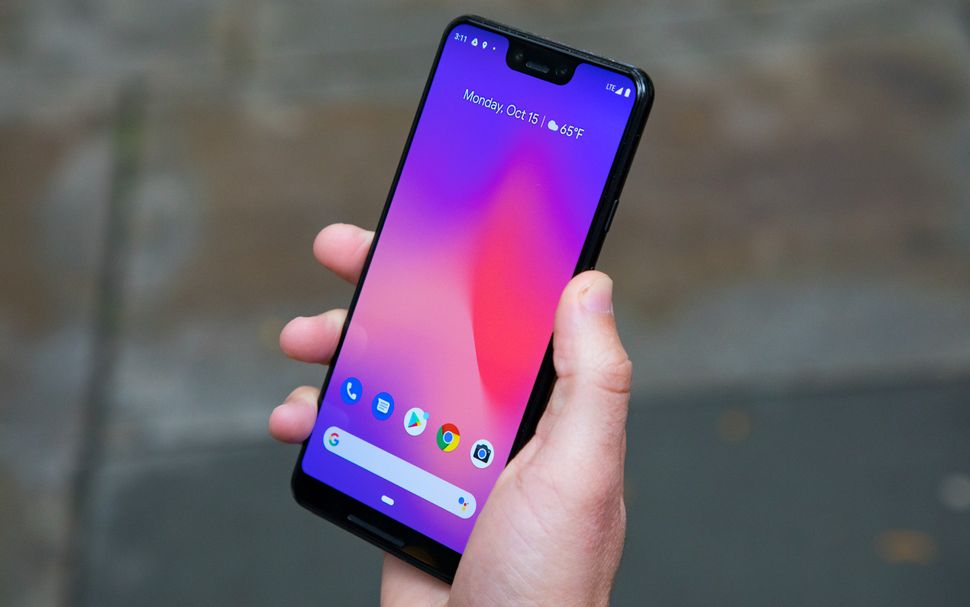 Pixel Launcher
Let's start with the default launcher on Google's Pixel phones. Pixel Launcher is clean, attractive and fast, sporting features like notification dots, the current weather conveniently located at the top of the screen, intelligent app suggestions, and of course, quick access to Google search. It's only for Google's Pixel devices, though with a little trickery you can sideload the APK yourself on an Android 9 Pie phone.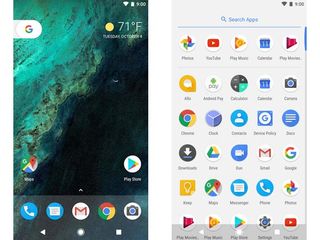 Lawnchair
Even if you don't have a Pixel phone, you can still field some Android Oreo-style features with the free and open source Lawnchair project. Lawnchair provides a mostly stock experience mirroring the Pixel launcher, with its Android Oreo-style shortcuts and app notification dots. But it also includes support for app icon packs, configurable icon and grid sizes, dock customizations and more. A Lawnfeed add-on also provides Google Now support if you want it.
Smart Launcher 5
Smart Launcher has long been one of our low-key favorites with its simple "flower" favorites grid and sorted app folder, and the latest version, Smart Launcher 5, adds a ton of features and refinements. Smart Launcher's flower grid is still available, but it's joined by a number of other well-thought-out layouts designed to keep your favorite apps within easy reach of one hand, while smart search and an intelligently sorted and customizable app drawer makes it easy to find whatever you need, whether on your phone or out in the web. Adaptive icons and colors, fully resizable widgets, and more customizations round out the package, making for a great update to a classic launcher. However, you'll need to shell out $7 for the Pro version to access the many of those extra features, including pop-up widgets and expanded gesture controls.
Hyperion Launcher
A Pixel-like launcher from the team behind the popular Substratum theming engine, Hyperion Launcher is an extremely customizable Android launcher app that lets you tweak a vast array of settings. Besides the standard wallpapers and widgets, users can configure a gamut of settings for themes, folders, transparencies, animations, icon packs and adaptive icons. Hyperion provides a ton of its features for free, but others — like launcher-level font changes and custom gestures — are unlocked with an in-app purchase for the Pro version.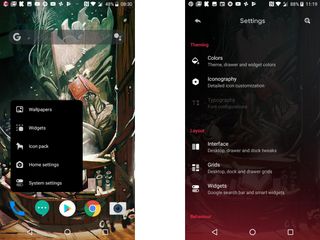 Niagara Launcher
Niagara is a lean Android launcher designed to keep your notifications front and center, while keeping other distractions to a minimum. Notifications are displayed right on your home screen, with spam and persistent notifications automatically filtered out. The app drawer automatically surfaces your favorite apps, while also providing handy alphabetical shortcuts. That said, Niagara's extreme minimalism means that you shouldn't be expecting any unusual visual frills and options you might expect from most third-party launchers.
BlackBerry Launcher
BlackBerry may be all but out of the hardware game, but it's still making a big push into Android software. The BlackBerry Launcher is built to work with the BlackBerry Hub+, which which consolidates all of your emails, text messages, and other notifications into a centralized spot for quick access and response. Get the launcher and hub together to try them out, even if you don't have a BlackBerry-branded phone.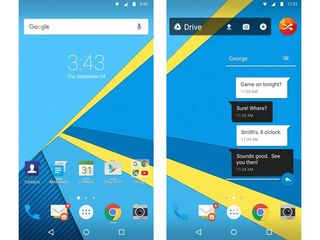 POCO Launcher
Xiaomi's Poco F1 might not be widely available in the US, but you can get a taste of the Poco Launcher through the Play Store. The Poco Launcher deviates from Xiaomi's usual design sensibilities, offering an app drawer complete with smart category tabs that automatically sort apps into groups like Communication and Photography. The launcher offers a customizable screen layout, transition effects, icon pack support, and notification badges. It doesn't offer as many deep customizations as rival launchers, but it does look nice and is designed to be on the streamlined end of things.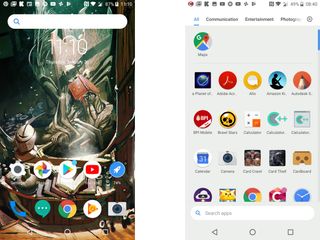 AIO Launcher
Where other launchers might offer up decluttering visual customizations, AIO Launcher is all about cramming as much info as possible on your screen in a relatively spartan format. The app displays your frequently used apps, as well as system information, recently received calls, messages and email, as well as upcoming calendar events and more. While AIO Launcher is free, in-app purchases unlock other features such as widget support, app icons, and Android notifications in the home screen stream. It's not the friendliest interface out there, but an interesting choice if information density isn't a turn-off for you.
ADW Launcher 2
The original ADW Launcher was a ridiculously good and versatile launcher back in the day, though it eventually fell by the wayside as it languished without updates. Enter ADW Launcher 2, which brings the app back to the fore as a modern Android launcher. ADW Launcher 2 offers a wealth of features and customization options, such as a dynamically colored interface based on your wallpaper, an indexed app drawer, transitions, icon badges, app categorization and more. It also supports new Android features, including the app shortcuts found in Android 7.1.