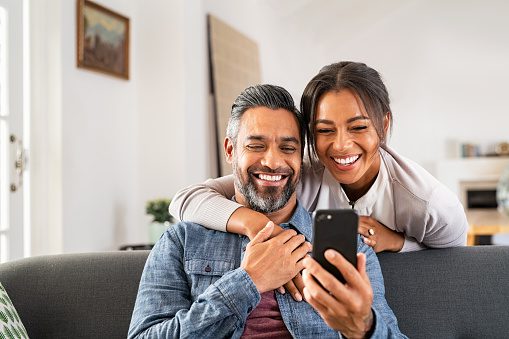 March 2, 2023
10 Best iPhone Games to Play With Your Girlfriend
These are the best iPhone games to play with your girlfriend, wife, husband, or significant other. Below is a list of fun and exciting games you can play on your iPhone or iPad whether you're together in the same room, miles apart, or during a long-distance relationship.

Whether you or your girlfriend are looking for board games, strategy games, Trivia games, or even shooters like Fortnite to play together, there's at least one good iPhone game for every couple. While some couples bond over XBOX, PlayStation, or PC games, most will find it best to play more casual iPhone games. iPhone games are generally simpler than console games, making them easier for couples to start on equal ground.
A lot of couples meet on dating apps, but once you find a keeper finding games to play as a couple can keep the conversation flowing. While there are a lot of ways to connect with your significant other, couples can connect over their iPhone by playing games together either in real time or more casually as many of these games will send notifications to take your turn. That means you don't have to carve a lot of time out of your day to play iPhone games with your girlfriend and take your turns whenever it's convenient for you.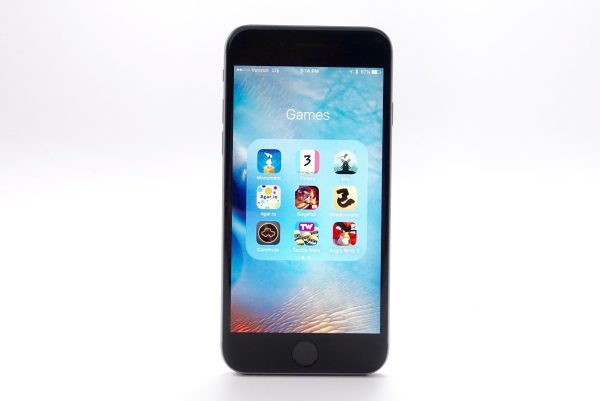 Obviously, the type of relationship you have will likely determine the types of games you play. Some couples can get along just fine even if there's heated competition. Other couples may get into arguments when competitions get too heated. If she's into shooters and being competitive, play COD Mobile or PUBG together. If you're going to game with your significant other, make sure to pick something both of you will enjoy. Don't give up if one of these games doesn't instantly work for one of you as there are plenty of games to choose from.
Shooting games and competitive games aren't for everyone though. Many couples will find iPhone board games more friendly. Role-playing iPhone games are also popular with couples. One of the best Trivia apps will even let you earn real money as you play together, which is awesome. If you win enough, maybe you can take a trip and bring your long-distance relationship a little less distant.
Most of the games for couples on our list are completely free to download and play. At most, these games only cost a few bucks. Keep in mind that some games designed for couples do offer in-app purchases or boosts that may give one-half of the couple an unfair advantage. Free or paid, we've found several great games you can play with your girlfriend, wife, husband or anyone you're trying to spend a little more time connecting with. Information about each game and links to download them are in our slideshow below.
What are the best iPhone games you've played with your girlfriend or boyfriend? Let us know in the comments below and we may add it to this list so other couples can find them.
You May Also Read
Most of these games are completely free too. If not, they only cost a few bucks. Either way, we've found several great games you can play with your girlfriend, wife, husband, or anyone else really. Information about each game and links to download them are in our slideshow below. Keep in mind that these are in no particular order or genre. Simply pick what sounds interesting to you and give it a try today.
Carcassonne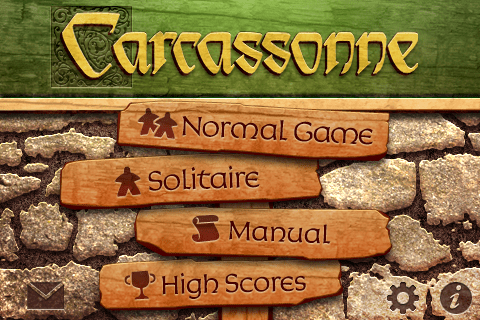 If you're looking for one of the absolute best board-game experiences on mobile, you have to play Carcassonne. It won iPhone Game of the Year a few times, and it's extremely easy to play.
In Carcassonne, you build medieval roads, cities, and more in a typical board-game style. The logic and rules make it easy to play, yet still challenging enough for people of all ages and skill levels. They even have Solitaire in there too, if you're interested. You can do local or online human opponents, battle tough AI, and enjoy all that it has to offer.
On Reddit, this game is the #1 suggestion when people ask, "what iPhone game should I play with my girlfriend". Not to mention all of the reviews on iTunes say it's "our" favorite game, and not "my" favorite game. This means people are playing it together, and loving every minute of it.
Download: Carcassonne
Hangman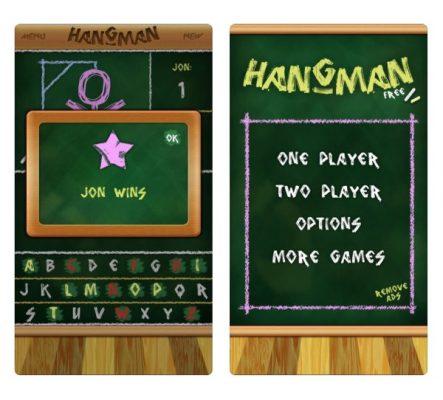 There are dozens and dozens of Hangman-style games on iTunes, but this one is our favorite. This chalkboard classic you probably played in school is now available for iPhone, with the chalk and all.
The developers added fun graphics and a school appearance with the chalkboards and chalk dust. You can play single or multiplayer, add other options, and enjoy every aspect of the classic hangman experience.
It's a great game for couples, although you'll see a few ads here and there. Either way, give it a try and test your skills. Remember, don't get too competitive. You do like this person, right?
Download: Hangman HD!
HQ Trivia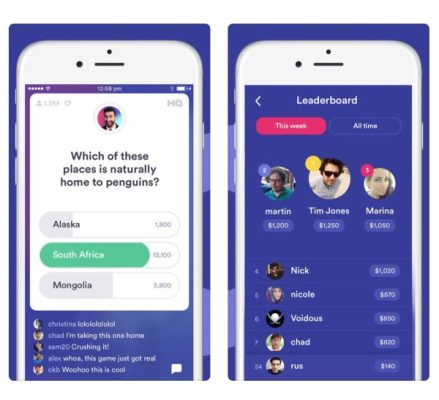 HQ Trivia is the "live trivia game" where you can earn real money. Seriously. This game took the world by storm in early 2018, and it's still going strong.
Every day at 9 PM EDT (6PT) and Weekdays at 3 PM EDT you can tune in, play, and earn real prizes. In June they had one weekend with a $10,000 pot that someone won.
We're assuming you've heard of HQ Trivia because at this point almost everyone around the United States has. If you haven't we totally recommend downloading it. Plus, if you or your girl win some money you can enjoy a date night, or even get together for a vacation.
Seriously, people win real money playing this game each and every week.
Download: HQ Trivia
Draw Something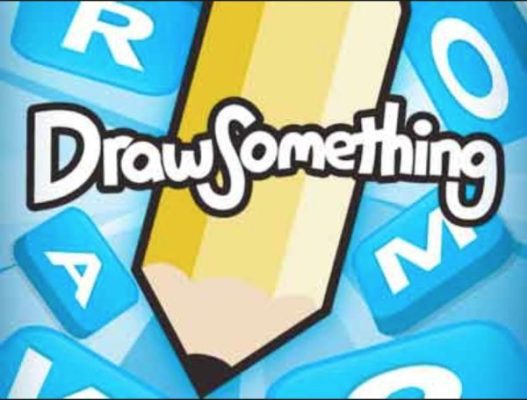 Draw Something came out years and years ago, but it's still in the top 20 for the best family and relationship games for iPhone. It's simple, fun, addictive, and creative.
With Draw Something (for the few that don't know) you basically play Pictionary, but on your iPhone. It's an addictive turn-based game where you can easily play with friends, family, a girlfriend, people from Facebook, and just about any other social network.
What we really like about Draw Something specifically for relationships (or your girlfriend) is you can get creative with each drawing. Even if it's not part of your goal, you can add a heart, write "I miss you" and just get creative. Be careful though, she might get frustrated by the lack of your artistic abilities.
Download: Draw Something
Patchwork
Patchwork is an award-winning board game for two, and now it's available on iTunes. If you're looking for an iPhone game you can play with your girlfriend, this is actually the first one I'd recommend. Well, this and HQ Trivia.
This game is more for the ladies than the guys, as you're doing some competitive quilting. Whoever makes the best quilt that's soft, comfortable, and the fullest will win more buttons and win the game. It's not as easy as it sounds though, and sometimes you only get so many stitches, or fabric and yarn. You must be resourceful with each stitch, patch, or change to ensure the best final result.
You can play by yourself, with your significant other, or with other quilters from around the world.
Download: Patchwork the Game
PUBG or Fortnite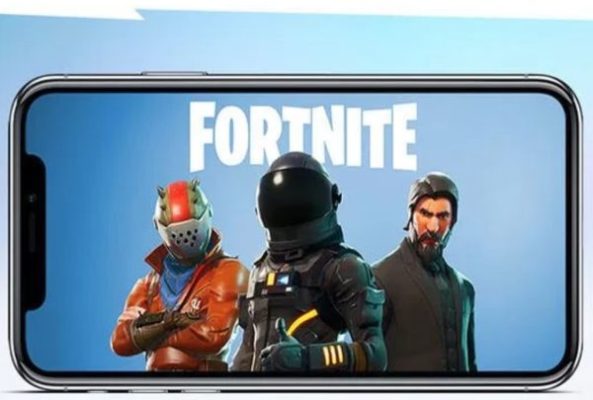 This next game recommendation (or three) doesn't need any introduction. Unless you're living under a rock you've likely heard about Fortnite more times than you care to admit.
Fortnite takes popular battle royale games and combines them with a building element, almost like Minecraft, and it's now the most popular game on the planet. It's insane how popular Fortnite, PUBG and now COD Mobile still are.
These days more and more girls absolutely love to game. So, if she's into Fortnite, count your blessings, and play with her. For reals. And if your boyfriend is a big fan of shooters like Fortnite, it'll mean a lot to him if you actually try the game. At least a few times. Play more than once or twice and actually learn how to build, then play together on a squad. When he comes and rescues you during a battle you'll both be happy.
Download: PUBG or Fortnite for iPhone
Ascension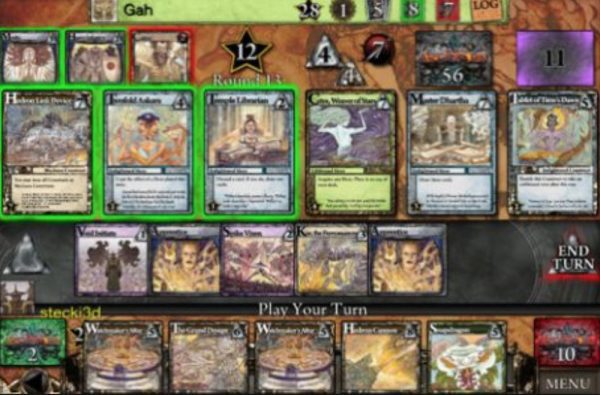 Ascension is a card-collecting and deck builder game for iPhones and iPad. In fact, it's one of the first officially licensed deck-building card games that ever hit iOS. It's still going strong a few years later, more popular than ever before, and gets updated quite often too.
They recently added the Gift of the Elements expansion where you can collect cards that transform into powerful heroes.
Because you're collecting cards and building decks, it's a great game to play with a significant other as you both collect and find the best thing you can.
Ticket to Ride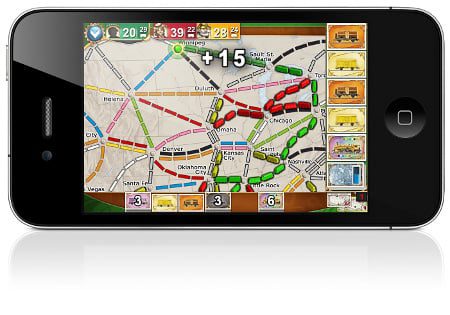 Ticket to Ride is another mobile game adapted from the popular board game, and they've released a few different versions for iPhone. If you love board games, this is for you. Not to mention board games are a great way to have fun with your girlfriend, BF, or significant other.
Everything about board games is to be played with others, which makes them perfect for this type of situation and scenario. This railroad adventure game is #7 on the app store and one you don't want to miss.
Download: Ticket to Ride
Clash of Clans
Last but not least is Clash of Clans. And while it's not your typical board game or Words with Friends, but it's an excellent game you can play with a significant other. Clash is one of the most popular mobile games on the planet and has been for over 5 years.
And while you've probably played it before, or know someone else that plays, now is a great time to start if you never did. They have Clan Wars, Clan Games, and other elements where you work together with others in your clan. Join a group of cool people, build your village, save for upgrades, and attack enemy villages. Then, join a clan with your girlfriend and have some fun.
Download: Clash of Clans