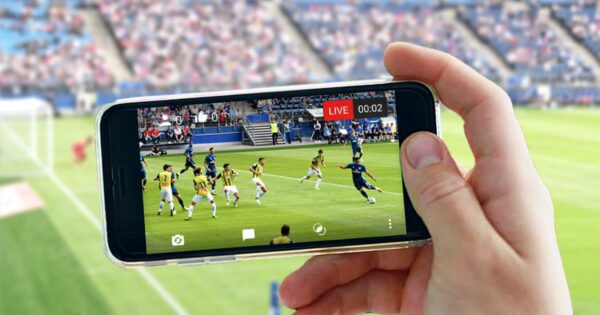 September 12, 2022
Best Live Streaming Apps For Sports in 2022
In this guide I will be sharing the best Live Streaming Apps For SportsThese apps for streaming live sports would enable you to watch your favourite club and team in the comfort of your home, workplace, or anywhere at all at your convenience, using your phone or PCs, and easy to assess.
Today, I will tell you about some of the best sports apps for Androids to enjoy sports live without any fee.
Just like other TVs, some are paid for, some are free and the rest uses data.
The service pay for these apps is less compared to other stationed Television Channels.
Here is a list of some of the Best Live Streaming Apps For Sports?
Avo Tv
ESPN
CBS Sports
AOS Tv
Supersports DSTV
Oreo TV
Thop TV
iFlix
Mobdro
These Apps are not just easy to assess they are also Convenient and bring the latest football matches Live on your screen, bringing like-minds together in the comment section allowing you to enjoy the moment.
So, without much delay, let's dive into the best free Live Sports TV Apps for Androids and some PCs.
AVO TV – live and on-demand TV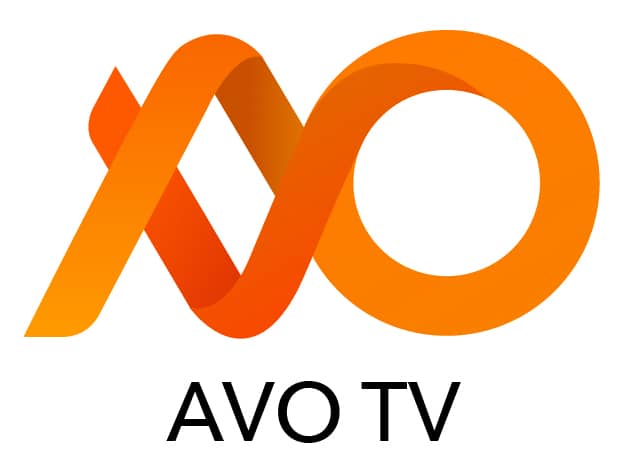 4.3 stars
AVO TV offers over a 100 premium
Local & International Live TV Sports channels
Offers On-Demand content including
thousands of Sports activities.
App size 20MB
No Subscription
The first best Live Streaming Apps For Sports on our list is AVO TV, it was recently launched as a free streaming app, and it is poised to disrupt the dominance of pay TV as the main source of premium live TV and video-on-demand for Nigerians. The free app will offer a bouquet of over 100 local and international channels, plus over 2,000 Sports available on-demand.
AVO TV offers over 100 premium local African and international live TV channels and on-demand content including thousands of Nollywood movies.
AVO brings together the best TV channels, such as AIT, Silverbird, WAP, and OnMax, alongside premium international channels, including Bloomberg, Al Jazeera, SportsGrid, IndieFlix, Unreel, and Gusto TV, plus all the latest Nollywood blockbusters.
Start watching AVO TV today to enjoy our entire range of content that is available to watch with no subscription across mobile, tablet, and smart TV devices.
ESPN- serving sports fans. Anytime…
4.1 stars
thousands of exclusive live events
allows subscribers to purchase UFC
PPV events
offers ESPN content to anyone with a computer, an internet connection, and a zip code in the right service area.
access to scores, news, sports radio, podcasts, an on-demand library, and certain games and programming not available on ESPN's cable channels.
From scores to signings, the ESPN App is here to keep you updated. Never miss another sporting moment with up-to-the-minute scores, the latest news & a range of video content. Sign in and personalize the app to receive alerts for your teams and leagues. Wherever, whenever; the ESPN app keeps you connected.
What do you get with ESPN?
Fast access to scores from Football, Cricket, F1, NBA, NFL, Tennis, Golf, MLB, and more.
Stories and videos from your favourite teams and leagues are front and center in your favourites feed. Simply pick your favourite leagues and teams to get started.
Get real-time notifications on score updates and breaking news for your favourite teams, directly to your device.
Its also very good for sports fans from India, the Philippines, and Australia
CBS Sports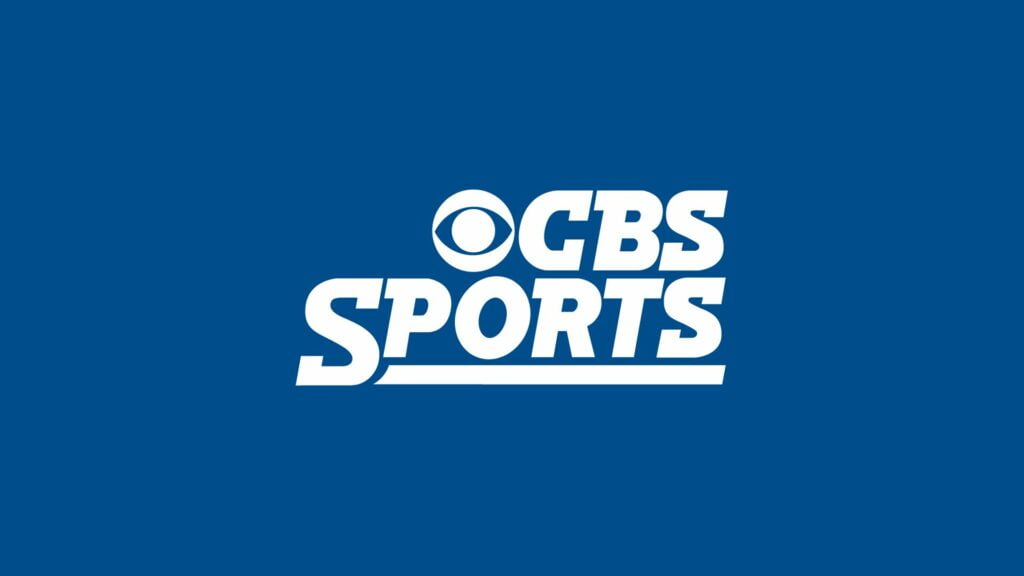 4.3 stars
access to CBS Sports Network's original programming
Stream 24/7 live sports news,
highlights and betting advice with CBS Sports HQ!
App size 37MB
For sports fans, the service's biggest appeal is the ability to watch CBS sports broadcasts and tune in to live games and other related shows. In fact, the service lets you watch major NFL games and international soccer tournaments such as the UEFA Champions League and the UEFA Europa League which is one of my favorite Best Live Streaming Apps For Sports on the list.
Tune into major NFL games
Watch major international soccer matches
Stream live games from other popular sports events
Get the latest updates on sports news and scores
Watch match replays on-demand
AOS TV
No waiting processes are needed to watch sports
more than 1000 TV channels
Easy and assessable problem association

Having an addiction to movies is the greatest gift ever given to humans. Do you feel stressed? turn on tv, are you bored? Watch a tv show on your mobile. Entertainment has become part of our life which enlightens our mood no matter what situation we confront. Any moment can now be captured and put on AOS TV App v21.0.0 which has a great number of sports and cinema content. Be it any platform, Aos TV Apk Download File is available and can be installed on other operating systems. Find all the attached tutorials below.
• Make sure you have a VPN tool installed on your device for no interruption.
• WiFi is the best source to download any application.
• Also provide all the requirements in order to obtain aos tv app.
Ads removed
Playstore warning solved
Live event update
Home swipe refresh add
Performance & issue solve
You May Also Read
Supersports DSTV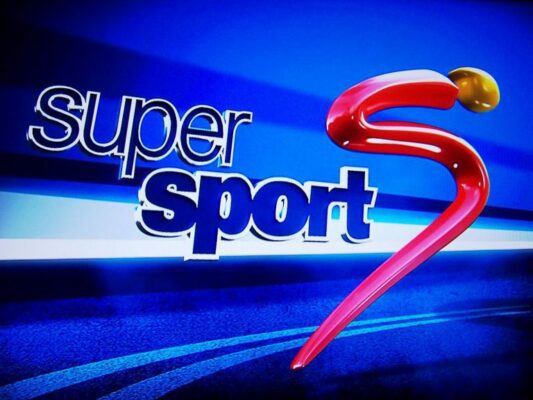 4.3 stars
A DSTV subscription is not needed
Real-time notifications are available
App size 34MB
SuperSport, Home of Sport. The best multi-sport app experience.
Welcome to the SuperSport app experience – your personalized sports companion.
It is the perfect supplement to your World of Champions' unrivaled broadcast coverage of the best in world sport and is designed to give you just what you want when you want it.
The primary focuses are on football, cricket, rugby, golf, tennis, and motorsport, but there is plenty of other content to keep you glued to your mobile device.
Video highlights, the latest news, live scores, results, fixtures/schedules, tables, top scorers, rankings and so much more all add up to the ultimate app for the sports fanatic.
Real-time notifications will enable you to set reminders and be kept right up to date with your selected favourites as they compete live on SuperSport on DStv.
Oreo TV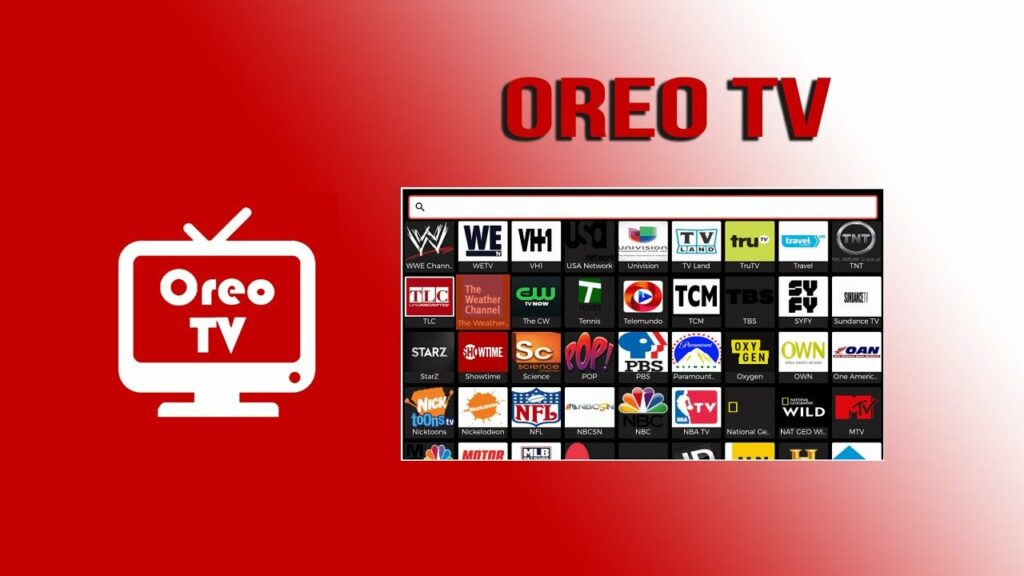 4stars
Create A Custom List Of Your Favorites
High-Quality Video Playback With Integrated Video Player
Get To Know The App Quickly With Intuitive Menus
No sign-up required
With interesting features, OREO TV Mod Apk Android users can enjoy working with the latest video entertainment experience and enjoy the highest quality video shows. Encourage yourself with endless entertainment.
Oreo TV is one of the most popular apps to watch live TV channels that offer over six thousand high definition TV channels from various countries including India, the United States, the United Kingdom, Bangladesh, Pakistan, Indonesia, and several others. You can watch dramas, live cricket matches, IPL, football, movies, documentaries, TV shows, and a lot more, all for free.
The installation is easy, simply follow these steps to install the Oreo TV apk on your Android smartphone or tablet device:
Note: You may need to enable the installation of apps from unknown sources through the Android security menu to be able to sideload/install the app.
• Download the Oreo TV apk file from the download section located at the beginning of this post.
• The file is in a compressed zip file, so you will need to use any file manager to extract the apk from the zip file.
• Tap the apk you just extracted and follow the onscreen process to install the app.
https://bestforandroid.com/apk/versions/?id=4067&latest
Thop TV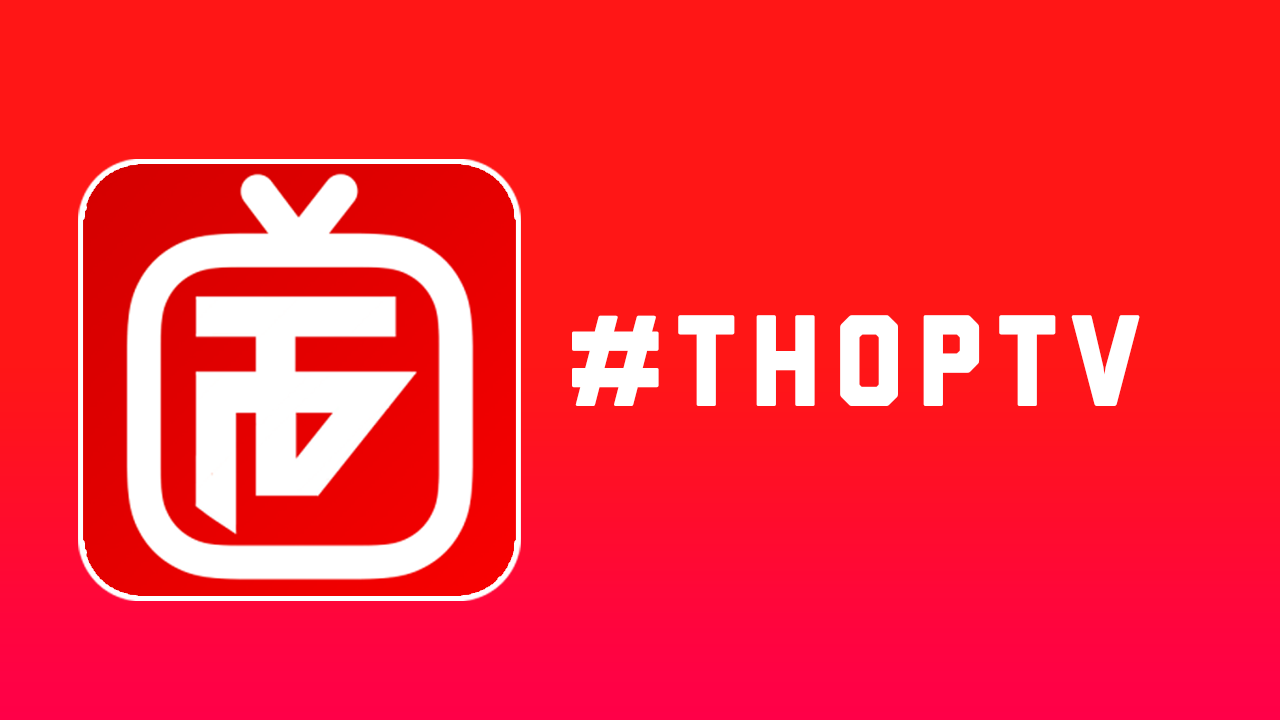 For Android and IOS
Easy to use
This application is specially designed for live tv broadcast on mobile. If you also want to watch IPL free on sports channels then you can download Thop tv.
Thop tv app is not available on the play store for download so you cannot download it from there. For this, your search by typing Thop tv apk in Google.
Now many websites will open in front of you, you can go to any of them and download from there.
Thoptv is a third-party app that unfairly provides content for free, causing a lot of damage to the original owner of the content. Therefore, we do not advise you to download any such app which is illegal. You can also be harmed by such an app.
Once you have downloaded Thop tv on your mobile then it is quite easy to install it.
• ‌First Download Thop tv apk
• ‌Oepn File Manager and Click on Thop tv apk
• ‌Now Click On Install
• ‌Allow permission to Unknown source
• ‌Now Your Thop tv is installed open and enjoy.
You don't have to pay anything today to enjoy free movies and shows. With the ThopTV IPL 2022 App, you can already enjoy many great movies and shows!
Iflix
4.1 stars
Download and watch online
update content and news regularly
Serves as a digital Hosting and distribution platform.
New UI interface.
Reminder on Coming Soon shows.
Watch with speed options
Movies, dramas, and variety shows are categorized into different collections to make it easier for you to explore the different titles under one category.
Continue Watching: Pick up exactly where you left off while streaming. No time missed.
Video definition adjustment: Adjust the video quality to your liking. You may opt for 360P if you're trying to save on cellular data or enjoy premium streaming in Full HD for the best viewing experience.
We provide subtitles in multiple languages for you to choose from. Feel free to choose whichever is more convenient.
Screen control: You may swipe your screen up and down to adjust the volume and brightness and swipe left and right to skip the video back or fast forward.
Mobdro TV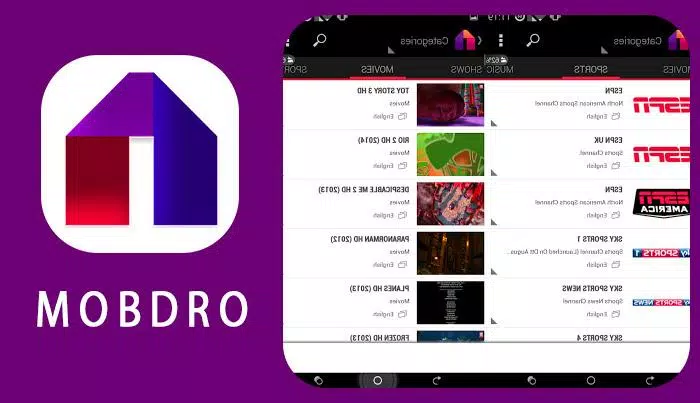 It allows users to stream videos online for free.
Mobdro supports videos in different languages and topics.
The videos present on Mobdro can be recommended to other friends with just a tap.
Videos present can be bookmarked.
Videos can be sorted on basis of language and topic.
The videos which are present on Mobdro are divided on a basis into suitable categories.
Mobdro app allows users to stream videos for free on Android devices. Mobdro continuously searches YouTube for the best videos, and sports and then provides the users with all the links in just one place. Mobdro can be used to easily discover streams worldwide on different topics in various languages although it makes the list of the best Live Streaming Apps For Sports the quality of service it renders is above standard
Mobdro is exclusively available for Android devices. Mobdro can be used on any Android device that is running on Android 4.2 and later versions. Different categories which are available on Mobdro include channels, shows, and news.
The apps above are all easy to use and very well compatible with Android phones and PCs some also work for IOS.
It's cheap and a subscription is not needed for most of them.
Thanks for your time reading Best Live Streaming Apps For Sports in 2022
What's your favorite on the list?