Inventive smartphone manufacturer Oppo – of the sliding camera phone – has announced the Mobile World Congress launch date for its 10x optical zoom smartphone, and it's rumoured to include a foldable device too.View image on Twitter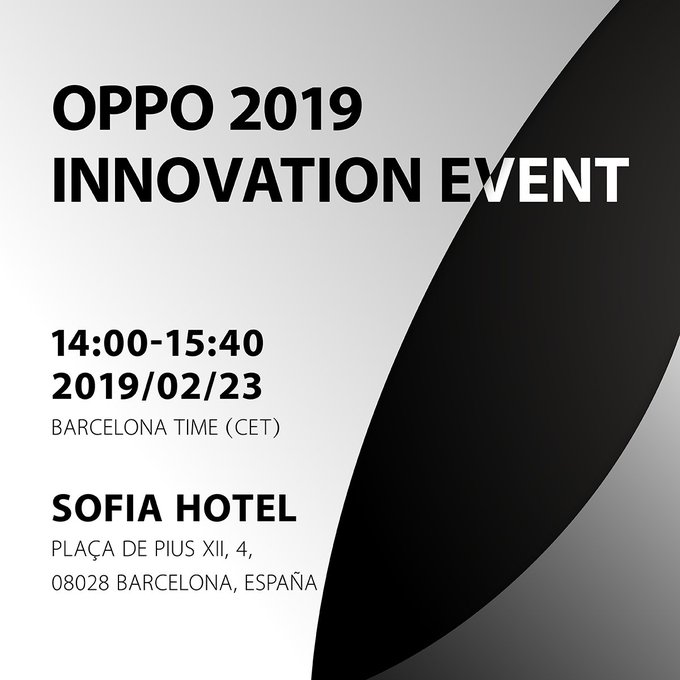 You've heard the rumors.
Hit that if you're ready to #GetCloser3873:00 AM – Jan 21, 201939 people are talking about thisTwitter Ads info and privacy
Taking place on the 23rd of February, the event is hashtagged #GetCloser because of that incredible-sounding optical zoom.
According to Pocket Lint, rumours are swirling in China that the event will also include a foldable because the invitation came folded up in an unusual way. It could just be trying to imitate a camera shutter, or it could just be an attention-grabbing detail. We don't know.
We do know that Oppo does have a folding phone on the way, and we'd even heard rumours we'd see it in February, but this little snippet of information is the best indication we've had yet that the rumours are true. Thankfully, Oppo devices are finally coming to the UK, so if the foldable turns out to be a must-have, we should be on the release list.
Samsung, of course, will also be unveiling a flagship and a foldable, three days earlier on the 20th.
What do you think about the rise of the foldables in 2019? Excited? Underwhelmed? Let us know in the comments, we need something to pass the time until MWC.