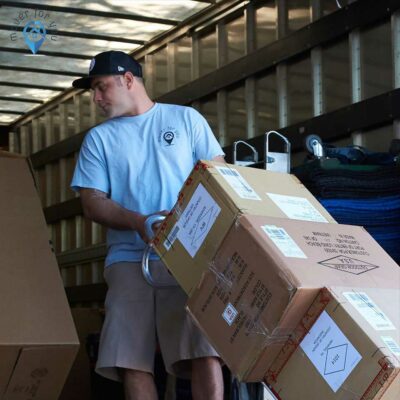 July 25, 2022
How to promote your mover company on social media 
Promotions and marketing play a huge part in the customers you get over time and they are a key part of any business. Over the years, the medium for marketing a business has seen many changes. Considering the immense popularity of many social media websites these days, social media has become a powerful tool to market all kinds of businesses. In this blog post, we will discuss the best strategies you can use to market your mover company on social media.
Table of content
Have accurate and complete profiles
Choose the perfect channels for you
Post engaging content regularly
Paid promotions
Influencer marketing
Make use of hashtags
Have accurate and complete profiles
Your profiles on social media reflect your business and that is what people will see to get an idea of how your company is which makes it important that the profiles are up to date and well maintained. Your bios on these websites are what people will look at to know more about you. That marks having an accurate bio and profile is important so that it can reflect exactly what you are about and what your services are. Don't forget to add your contact details such as phone number and email. The info should be consistent across all social media handles.
Choose the perfect channels for you
Creating accounts on many different social media sites is not worth it if you can't manage them all correctly and it can become too hectic of a workload to handle. To ensure this doesn't happen, you need to choose the social media websites which suit your business the best and on which you can post regular and interactive content. Every social media site has its own features and its users can also vary. You must also consider which social site your target audience will use most. The most popular and largely relevant websites are Facebook, Twitter, and Instagram.
Post engaging content regularly
You must keep your profiles active and engage the audience regularly. Do make sure the posts are informative and relevant to your business. Now, managing and designing posts regularly on each and every social handle can be extremely difficult and time-consuming. Luckily, this can easily be done online through websites such as PosterMyWall as they provide just about everything you need for your business marketing. You can use it to create social media posts, posters, and videos, it also lets you schedule your content on social media. You can see all their marketing tools for small businesses here.
Video content catches the eye of the audience much more these days. Make videos of your company in action and upload them on Insta reels and even Facebook.
Make sure that you interact with the people on your profiles as well. Reply to customers and respond to their concerns and queries. Take their feedback seriously and use it to further improve your services to the best you can.
Paid promotions
Many social media websites let you carry out paid promotions and this is a neat little feature you should make use of. For example, Facebook and Instagram let you pay to have sponsored ads and what makes them useful is the details.
Before you start, there needs to be clarity on your strategy and vision so that you know what your goals are as only then you can work on achieving them. Depending on your strategy, you can choose what audience you want to target and of what age. You can choose the area and even pick out the interests of users for your target audience. The options are numerous and they do allow for targeted marketing which is extremely useful.
Influencer marketing
One thing that is trending these days is influencers on social media. You can make use of that through influencer marketing. Collaborate with an influencer and they can cover the entire services your mover company provides. They can also provide an honest review of your services to people. People are much more convinced to use a service when they see their favorite influencer praising it.
Make use of hashtags
Ever since Twitter introduced hashtags, their usage has continuously grown over time and now they are used frequently on almost all social media websites. They are a convenient way for people to find posts regarding any topic they want. They just search a hashtag and find many posts regarding what they searched. You should use them too and include all relevant hashtags in all your social media posts across all handles. Make sure that you do include the keywords which are relevant to your business as well.
To sum it up, these are the key strategies you can use to promote your company on social media. Try to set goals for yourself regarding the reach of your posts and interactions you get from them and give your best to achieve them. Always notice what works the best and try to do more of that in the future. Here is hoping these strategies give you immense success in marketing and help you grow your business as well!
Written by: Raahim Jamshed