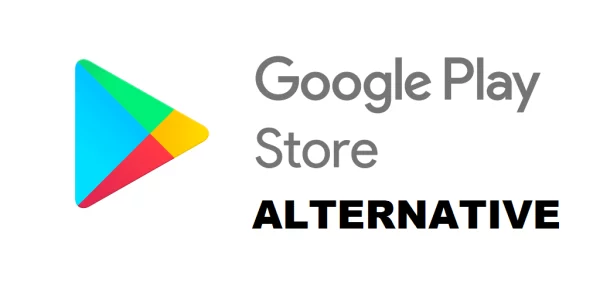 March 30, 2023
10 Best Google play store alternatives: Websites and Apps.
Before we get to our list, let's consider a few reasons why you should use a playstore alternative.
Why do we need a playstore alternative?
If you have an android device, Google playstore is probably what one will send up using, but there are times when you won't find certain apps and that's when you'll want to make use of some of the Google play store alternatives.
Now that you have a brief idea of the Google play store alternatives, let's get to our list.

• Aptoide
• APKMirror
• F-Droid
• Aurora Store
• Amazon App Store
• Huawei App Gallery
• SlideMe
• APKPure
• Yalp Store
• Galaxy App Store

One of the reasons why we should not single-handedly rely on the Google play store has to do with the recent Huawei Situation, while that was an extreme case, it gave us a first-hand look at the problem that came with creating a monopoly such as Google. You should consider the benefits of using the replacement app store.
You get access to apps that may not be released in your region by the app developer. You can also get access to powerful apps that bring better customization features and talk deeply with the Android operating system. Such apps are not allowed on the play store due to security concerns. And most of these Google play store alternatives take the least possible to no charge.
Asides from that, the footprints of Google play services and Framework are getting bigger, and if one has a phone low on internal storage, there are chances that you'll run out of space soon enough.
Apps mentioned in this list consume scarce system resources that can be absolutely safe to use and do not infringe on your privacy, unlike that of the Google play store.
However, just like every coin has two sides, using alternatives to the playstore does not come without disadvantages. The first is the security concern. The policies that allow powerful apps to existing may also open doors to atrocious apps. They also have security policies, So chances of finding Malware are higher here than on the certified Google play store.


• Aptoide.
https://en.aptoide.com/
Aptoide is one of the few Commercial Android Marketplaces that gives good competition to the Google play store. Play store while in the smartphone landscape, has a huge monopoly at least for apps on Android Tvs. Aptoide is known for offering apps that are generally not found on the playstore. So if one is looking for a Google play alternative to install apps that are unavailable due to geo-restriction or Play store policy violation.
Aptoide features over 1 million applications with 6 million downloads and 200million users from around the world. Aptoide is gaining popularity owing to its personalized recommendations, straightforward categorization, and editorial collections.
There are several versions of the Aptoide app available:
• Aptoide VR and Aptoide kids for children's devices
• An edition for smarts Tv's and set-top boxes
• Aptoide app for smartphones and tablets
Aptoide is the best pick in this category. Apart from that, you will find all the popular apps from publishers like Facebook, Roblox, Supercell, and many more.
• APKMirror.
https://www.apkmirror.com/
APKMirror is another popular choice among the Android community for downloading apps although using the Google play store. The app lets you download tons of free Android Apk's and no paid apps are available. By and large, people use APKMirror for downloading apps that are geo-restriction So if one is looking for an alternative to evade the restriction then APKMirror is a solid choice. Asides from that, APKMirror released an android app on the playstore to make things easier for users to install and manage APKs downloaded from APKMirror.
On the homepage, the apps are therefore arranged in sequential order and one can also find popularity charts based on a monthly, weekly, and 24-hour basis.
As for security, it verifies the signature of all new APKs with the original one to authenticate the publishers. In terms of security, I would say APKMirror is top notch
APKMirror user interface is splendid on the desktop but can be unpleasant to those accessing via smartphone.
Simply put, APKMirror is a great place to download Android apps without any limitations therefore it stands as a serious alternative to the playstore.
F-Droid
F-Droid was founded by Ciaran Gultneiks in 2010. F-Droid is an app store for free and open-source applications developed primarily for the Android platform. The apps on the store are well categorized. It is one of the most popular and clean app stores where you can find safe-to-install apps on your Android, in case you have chosen to lead a Google-free life. The app doesn't have reviews or rantings and is not always as stable as it can be found in Google play.
It's a playstore client from where you can pull Android apps straight out of the Google repository but without play service or other tracking suites.
F-Droid is popular among Android developers as they have easy access to all the app codes. They can use part of the codes to make apps of their own.
You May Also Read
• Aurora Store.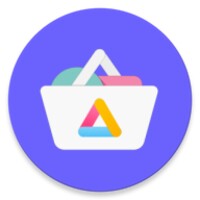 https://auroraoss.com/
Aurora Store is a Yalp Store fork that offers basically all the same features but from a much more elegant and functional interface.
Aurora Store has all the same information as Google play. With this app, you can check app descriptions, screenshots, updates, other users, and comments and download the APK directly to your device with just a top. Not only that, but you can also search for older versions of apps on the Aurora Store as long as you have the version code. Aurora Store also makes it easy to manage apps already installed on your device.
On the app landing page, you'll find a "For you" section, a "Top chart" section, and "Categories". The store will also help keep your installed apps up-to-date. Comprehensively, it is one of the best Google play store alternatives you can find on the internet.
• Amazon App Store
Download Amazone Store
Amazon App Store is one of the best app markets out there and acts as a good complement to Android Google play default.
Amazon is the official application for Amazon's store of the same name, which is not available through Google play. Appreciation to this application, not only can you download tons of other free applications and video games for your Android, but can also buy many others.
And Amazon App Store makes one paid application available for free every day. It's a distinguished encouragement to periodically launch the app. The app store has nearly over 334,000 different varieties of amazing apps, free and paid.
In act, it's the default marketplace for Amazon's Android Fire-branded line of Android devices.
The store has an extensive collection of music, books, and movies, often available at a lower price than the playstore. In conclusion, the Amazon App store provides a decent experience to those looking for a free app store for Android because such a big name backs it.
• Huawei App Gallery.

https://appgallery.huawei.com/
According to Huawei,App Gallery has more than 1.3million Android apps including all the popular apps and publishers. Asides that,app gallery has currently around 400million users so that is saying something. The app works perfectly with any smartphone that has the Android operating system,but you need to have the Huawei mobile service app installed in your smart phone for it to work correctly.
Once you've identified yourself with your own user account,you can take a look at the different categories that the Huawei App Gallery includes such as communication,photography,video games,finance etc. Inside each category,you'll find a bunch of different apps of course.
The info sheets of each of the apps include screenshots,general information about the apps features,the approximate number of downloads and of course,the download link. You can also check out the apps weight using that link.
Huawei App Gallery is an interesting alternatives to other app stores because regardless of what the name might suggest,you can download apps using any device as long as it has the Android operating system.
• SlideMe.

https://slideme.org/
SlideMe is a leading independent Android application and Games market place operating from 2008. SlideMe is a curated app store with its own on-device app. Each Android application is scanned and manually reviewed prior to approval for quality.
Many Android open source project(AOSP) OEM's are preloaded with SlideMe Market,it provides free and premium apps in various categories and they all pass through a quality control process.
• APKPure.

https://www.appbrain.com/
If one is searching for apps or games that are not available on the Google play store;there are chances that they will be available on APKPure. If an app is banned in your country you can probably find and download it by visiting APKPure.
The app also has far more categories than the Google play store,a decent UI to navigate,and most popular apps. You can also download the APKPure Android app to keep your apps up-to-date.
• Yalp Store.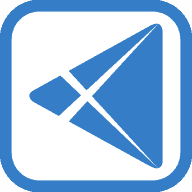 https://github.com/yeriomin/YalpStore
Yalp Store has the exact same app information as Google play: description,screenshots,changes in the latest version and user comments. Once you've found an interesting app,download the APK directly to your device with just a single tap. You can even download older versions,and as long as you have the version code.
On top of downloading APK's,Yalp store allows you to easily manage previously downloaded apps on your device.
Yalp Store does the work of two apps in one,allowing you to easily download practicality any APK from Google play,and have more control over your previously installed apps.
The app was created to be independent of the ever-growing Google service Framework as the Google play store apps grew big in size,which initiated a lightweight app that people can use to download safely from the Google play store.
• Galaxy app store.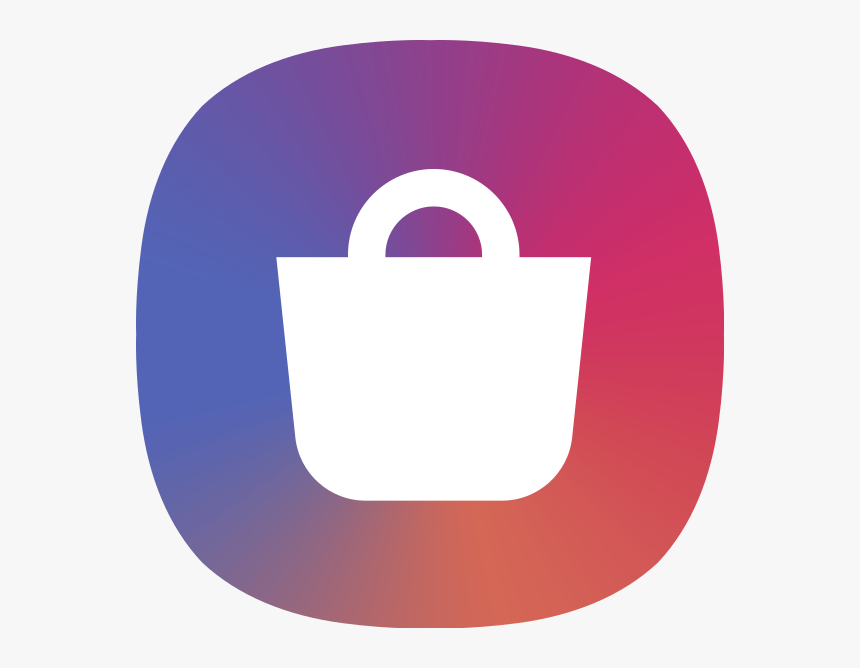 https://go.skimresources.com/
This app is an app store for Android that let's you download hundreds of apps and video games without needing a Google account. They said,you need to have a Samsung user account in order to use this app.
The Galaxy store is similar to Google play interface:the search bar is located at the top of the screen with different tabs right below it. With these tabs,you can quickly filter app,video games,exclusive offers and wearable apps. You'll also find a ton of screenshots for each app,as well as a description,written by the developer and all the specifications,you'll need in order to use it.
Other Android users probably won't benefit from this app,you'll need a Samsung user account in order to download any of the apps included here.
Our Recommendations
Picking a good play store alternatives for ones need can be hard, so in this case we are recommending F-Droid, Amazon App store,SlideMe and APKMirror as they are the most trusted by millions of Android users.
How to Download Apps Without Google Play Store
For this reason,you'll need to enable "Allow app installation from unverified services" in settings. To do so,go to settings >> About Device >> Tap on build number seven times >> Go back and go to Developer option >> Enable unknown sources.